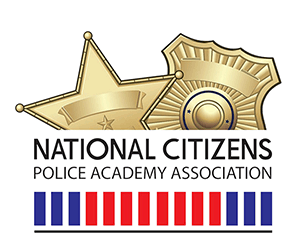 Who is the NCPAA
The purpose of the National Citizens Police Academy Association (NCPAA) is to promote the professional development of information, instruction, guidance and assistance to Public Safety Agencies and Citizens involved or interested in the Citizens Police Academy concept. NCPAA is dedicated to advancing public safety through leadership, advocacy and service. Members embrace fairness, inclusiveness, openness, innovation and integrity. NCPAA will conduct business with dignity and respect toward all individuals.
Dear NCPAA Members,
 As many of us continue to find ourselves in the midst of restrictions, it is clear the COVID-19 pandemic continues to cause significant health concerns.
 After consultation with the Hilton Virginia Beach Oceanfront Hotel regarding the situation, and keeping the health and safety of our membership in the forefront, your Board has decided to postpone the National Citizens Police Academy annual Conference from June 7 – 10, 2021 to October 18 – 21, 2021.
 As communities take action to stop the spread of this virus, we too must take action to ensure we are doing everything possible to protect you, our members, and ourselves.
 As the vaccine rolls out, we are hopeful that by October, restrictions will lift to allow us to be together and enjoy the great Conference your Board are working so hard to put together.
 We will be in touch with more information as we have it, but please adjust your calendars and plan to join us in October.
 In the meantime, stay safe and healthy, and check our website www.ncpaa.us and our social media for updates.
 Sincerely,
NCPAA Board