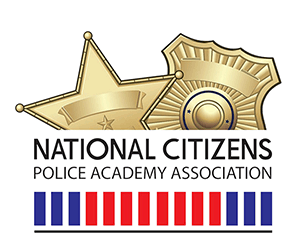 NCPAA General Membership Meeting via Zoom
 Hello NCPAA Member,
 Your Board of Directors have been working hard on planning the 2021 NCAPAA Conference and we are excited to share it with you.  Please join us for our first Meet and Greet via Zoom on February 3rd 2021
 Registration is required so please follow the link below to register your attendance.
 You are invited to a Zoom meeting.
When: Feb 3, 2021 11:00 AM Mountain Time (US and Canada)
 Register in advance for this meeting:
After registering, you will receive a confirmation email containing information about joining the meeting.
 Sandi Jones
Volunteer Community Outreach Coordinator
Kent County Sheriff's Office
701 Ball Ave NE
Grand Rapids, MI 49503
(O)  616-632-6221
(M) 616-438-2407
Who is the NCPAA
The purpose of the National Citizens Police Academy Association (NCPAA) is to promote the professional development of information, instruction, guidance and assistance to Public Safety Agencies and Citizens involved or interested in the Citizens Police Academy concept. NCPAA is dedicated to advancing public safety through leadership, advocacy and service. Members embrace fairness, inclusiveness, openness, innovation and integrity. NCPAA will conduct business with dignity and respect toward all individuals.